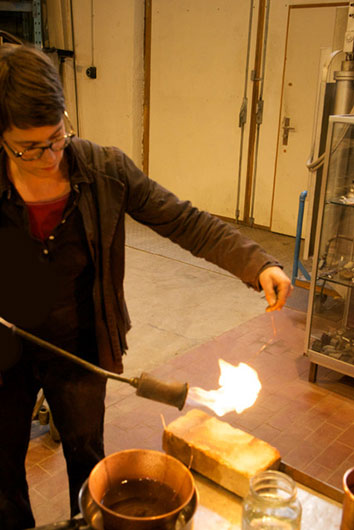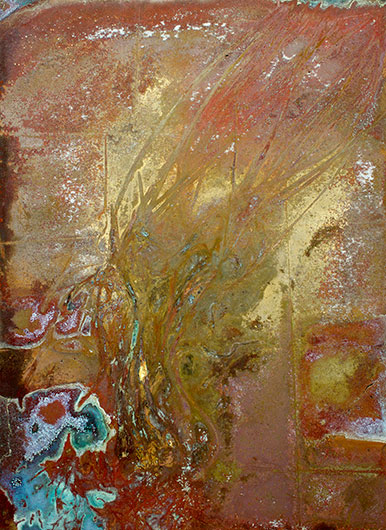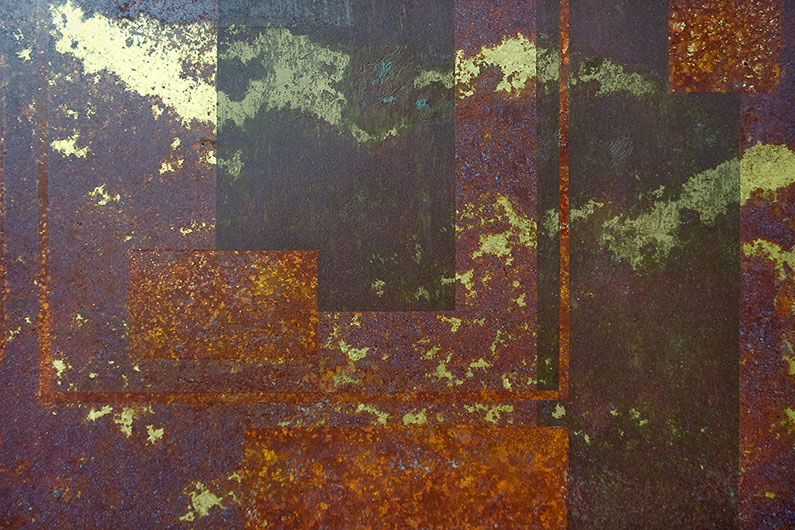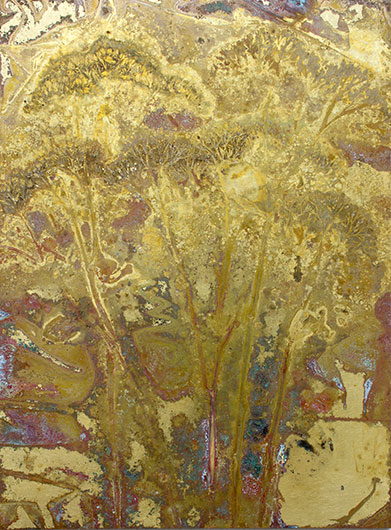 05.08. – 07.08.2022
Anita Tarnutzer
Patina
Experimental field metal coloring
Patina and in particular metal coloring is one of my great passions. During my training as a -foundry technologist and art -caster, I had the -opportunity to delve deeper into chemical -metal coloring. The fascination for this topic has remained and the focus in my own work has -increasingly shifted to the area of natural patina -development in recent years.

Many metals have the wonderful property of being extremely reactive. In particular, copper alloys such as bronze or brass oxidize very differently depending on the circumstances in the environment. Moisture, heat, chemical components in the air, etc. can affect this oxidation, which is also commonly referred to as patina. In the workshop, we follow in the footsteps of the alchemists, experiment with recipes and techniques that are centuries old, and try out the latest DIY YouTube patination instructions that are circulating. True to the motto: You never lose. Either you win or learn.

Anita Tarnutzer
geboren 1977 in St. Gallen, Schweiz
1994–1998
Ausbildung als Giessereitechnologin/Kunstgiesserin, Kunstgiesserei Felix Lehner, St.Gallen
1999–2004
Studium der Bildenden Kunst an der UdK Berlin bei Prof. Christiane Möbus
2005
Meisterschülerin an der UdK Berlin
2006/2007
Studium Schmuck und Gerät an der AdBK München bei Prof. Otto Künzli
2011–2013
Lehrauftrag an der UdK Berlin
2009–2012
Künstlerische Assistenz bei Prof. Christiane Möbus, UdK Berlin
seit 2019
Lehrkraft in der Künstlerischen Werkstattlehre, Werkstattleitung Formen & Gießen, Universität der Künste Berlin